Create an efficient, environmentally sound infrastructure
Stormwater and Groundwater must be managed to avoid damage to people, property, or the environment. An efficient and effective commercial drainage system will improve infrastructure and prevent overflow onto roadways and pedestrian areas.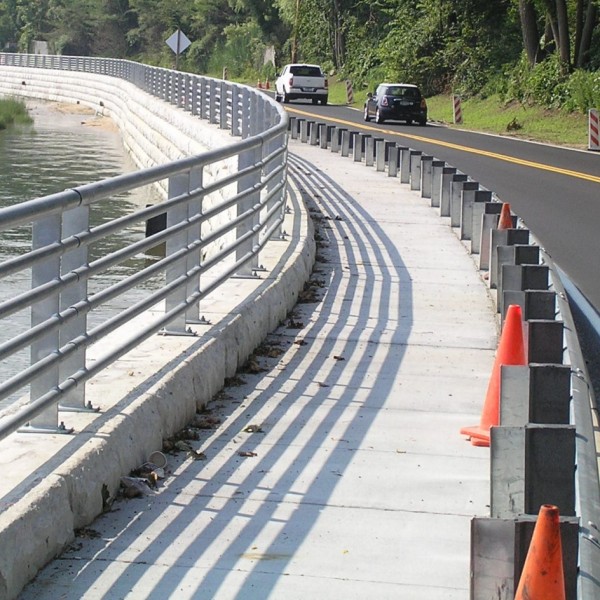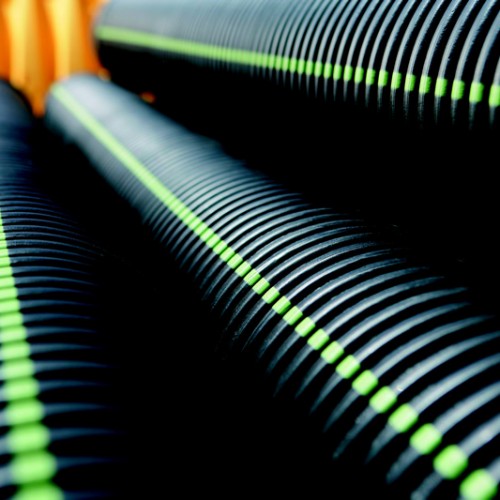 Advanced Drainage Systems N-12 Dual Wall Pipe
N-12® pipe is the world standard for corrugated polyethylene drainage pipe. Introduced in 1987, N-12 dual wall pipe with its smooth interior wall and corrugated exterior wall, offers exceptional hydraulics and strength. Built using application specific high-density polyethylene, N-12 corrugated pipe also provides superior corrosion and abrasion resistance making it an excellent alternative to reinforced concrete and corrugated metal pipe. These properties have led to the increasing approval and acceptance of N-12 drainage pipe in storm water applications across the country.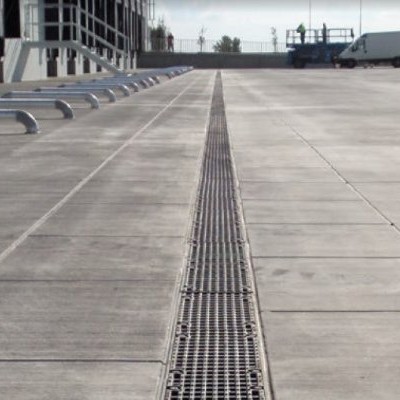 NDS Filcoten Trench Drains
FILCOTEN® by NDS® combines smart engineering and smart materials to provide a superior trench drain suitable for handling a high load capacity. Combining the features of a stable concrete channel with the strength, durability and environmental-friendliness of fiber-reinforced concrete, FILCOTEN® by NDS® is the ideal choice for a wide variety of sites and applications. Applications. Because FILCOTEN® by NDS® can handle a high load capacity, it is especially suitable for installation in industrial areas such as factories, garages and parking lots. With its sleek design it can easily be used in public places like railway stations, and pedestrian or residential areas.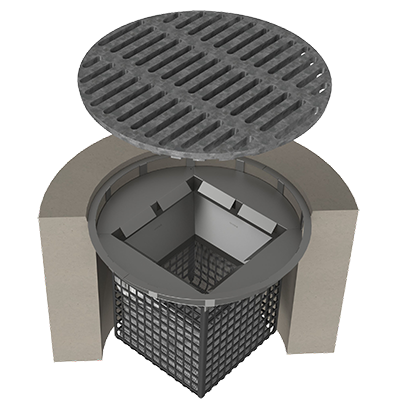 Oldcastle Precast Flogard +Plus
Designed to capture sediment, debris, trash and petroleum hydrocarbons from first-flush flows. Oldcastle offers a wide range of inlet filtration solutions including catch basin insert filters, downspout filters, trench drain filters and trash/debris guards. Filters are available in many sizes to fit most industry-standard drainage inlets including flat-grated, combination, curb and round inlets.
Manage the Natural Flow of Water
Homeowners are often in need of unique solutions to meet their drainage problems. The flow of water due to rainfall can negatively impact a landscape in a number of ways. Save constanly wet or damp yards from the growth of moss, mildew and mold. An excess of stormwater can carry pollutants, debris and contamination. Proper drainage will manage this water amd disperse it back into the soil naturally. There are drainage methods to help any lawn to be lush and healthy.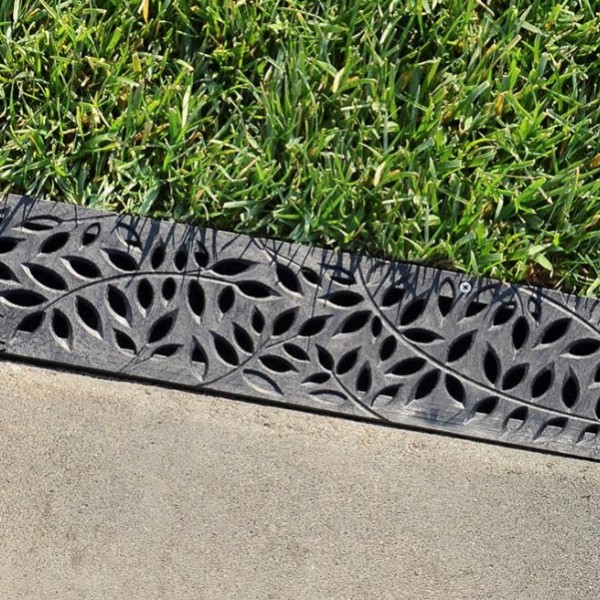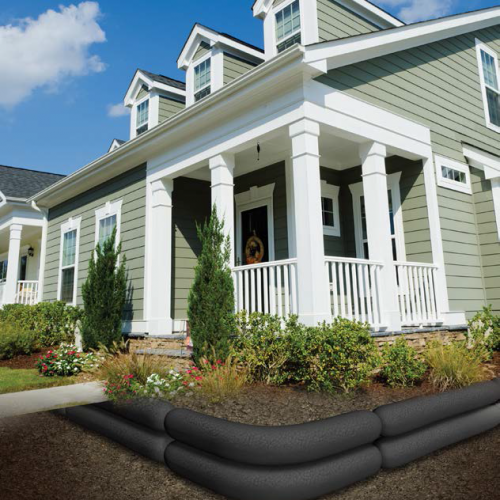 NDS EZflow French Drain Technology
EZflow is an engineered French drain system incorporating a polystyrene aggregate that provides enhanced performance, strength, filtration and longevity. EZflow is faster and easier to install than gravel and pipe, saving time and money on your project.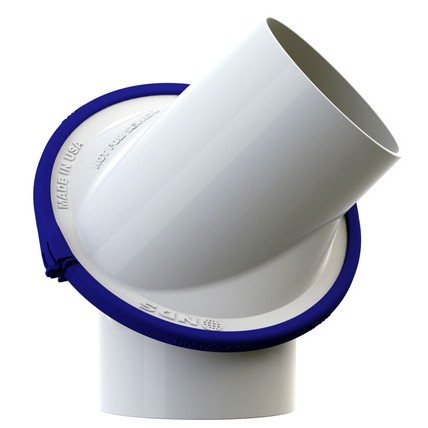 NDS Swivel Fit Variable Angle Fitting
NDS Swivel Fit variable angle fitting combines multiple fixed angle fittings into a single, adjustable fitting making it convenient to have on hand when confronted with misaligned pipes and for routing pipe around obstacles or corners. The Swivel Fit has an infinite variable adjustment from 0 - 90 degrees. For use with 4" SDR-35, Triple-wall and ASTM D2729 pipes. It is not for sewer use.
Local Service, National Resources
Heritage Landscape Supply Group is the best network of independent landscape supply distributors in the US, united by a shared vision to provide exceptional customer service, to carry the best products from top manufacturers, and to help every customer grow their business.