Enhance a Landscape's Natural Beauty
The benefits of installing a pond can be quite substantial depending on its use. A pond can provide income far in excess of building costs. Recreation and aesthetics are prime reasons for building a pond but the economic benefits include: food production, commercial aquaculture, sport fishing, livestock production, wildlife habitat, fire protection, irrigation source and swimming. Additional amenities can include an observation deck, fountains, and lighting.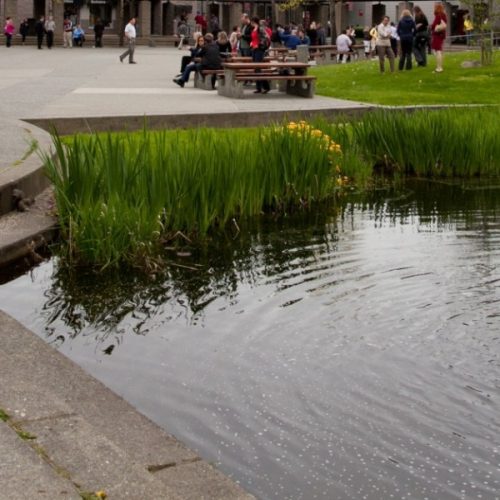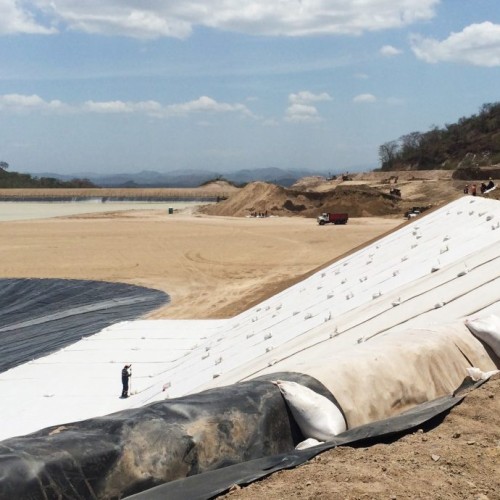 Bentofix CNSL Geosynthetic Clay Liner
Bentofix® GCLs with one woven and nonwoven component are best suited for this application if the cover material and subsoil are sandy. In other cases more robust geotextile components may be suitable such as double sided nonwovens. Bentofix® GCLs with a nonwoven on both sides typically allows steeper designs than with woven components, due to an increase of the interface friction angle and Bentofix® with a nonwoven/woven composite as carrier perform best against bentonite erosion.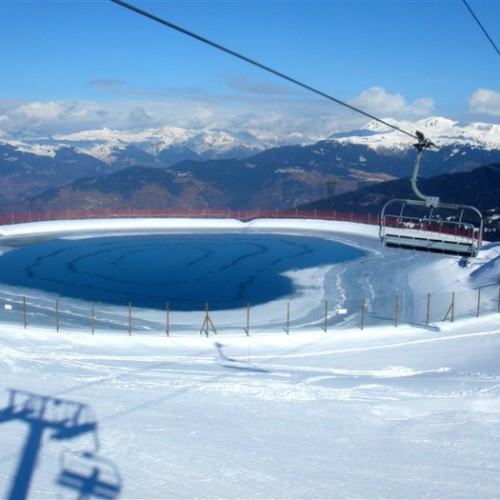 Firestone GeoGard EPDM Geomembrane
Available in standard or reinforced with a scrim, Firestone EPDM Geomembrane systems offer the strength and resilience to perform in many of the most demanding environments. Firestone GeoGard EPDM Geomembrane is available in a variety of membrane panel sizes to reduce the amount of field seaming needed. Additionally, Firestone's QuickSeam™ Tape provides an easy and dependable seam solution without requiring special tools or utilities for installation. Firestone GeoGard EPDM Geomembrane can elongate over 300%, offering exceptional conformance and lay flat characteristics that are ideal for irregular shapes and contours. Even when exposed to UV, ozone, extreme temperatures and other harmful environmental conditions, Firestone GeoGard EPDM Geomembrane's specially compounded material prevents cracking. The result is outstanding age stability with little or no maintenance.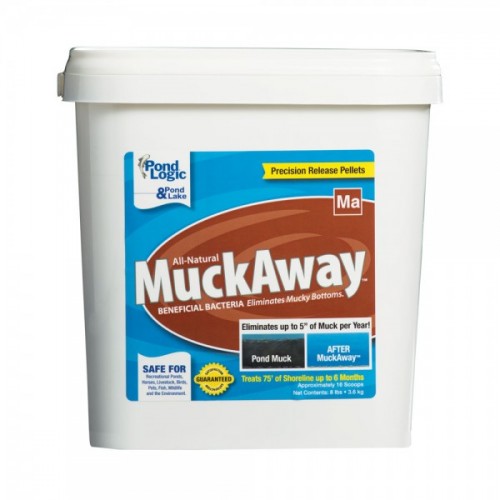 Pond Logic® MuckAway™
Eliminate pond muck and sludge that accumulates at the bottom of your pond with Pond Logic® MuckAway™. The specially formulated strains of beneficial aerobic bacteria in MuckAway™ are designed to quickly digest organic debris like fish waste, leaves, twigs, plant decay and organic runoff that accumulate and form pond muck without harming your pond or its inhabitants.
Local Service, National Resources
Heritage Landscape Supply Group is the best network of independent landscape supply distributors in the US, united by a shared vision to provide exceptional customer service, to carry the best products from top manufacturers, and to help every customer grow their business.